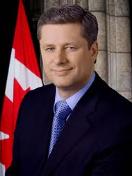 On August 11, 2011, Prime Minister Stephen Harper announced improvements to visa services and the opening of a Visa Application Centre in San José, Costa Rica. The improved services – which support Canada's efforts to strengthen its engagement in the Americas – aim to make applying for Canadian visas more convenient, address the number one irritant for the business community, and help position Canada as a preferred destination for business, study and leisure.

Visa Application Centre agents are available to help applicants fill out their forms and answer questions about the application process. They ensure applications are complete, which reduces the rate of returned applications and ultimately leads to faster processing. This low-cost service also lessens the potential for people to fall victim to fraud.


Visa Application Centres send applications to Visa offices and transmit decisions to applicants in a confidential manner, which eliminates the need for applicants to queue at Visa offices.


The Visa Application Centre in Costa Rica will also provide the option to applicants to have their visa issued at the Canadian Embassy in Costa Rica, eliminating the need to send their passport outside of the country to be issued a visa. The advantage is that travelers will be able to hold onto their passport and continue to travel while their visa application is being processed.

Canada currently has Visa Application Centres in 20 countries: Algeria, Armenia, Bangladesh, China, Guinea, Kazakhstan, Kenya, India, Indonesia, Mexico, Mongolia, Moldova, Nepal, Philippines, Romania, Russian Federation, Sri Lanka, Tajikistan, Uganda and Vietnam.

In addition to the new Visa Application Centre in Costa Rica, nine more centres are scheduled to open in August 2011: Argentina, Chile, Colombia, Guatemala, Peru and Venezuela, as well as in Brasília, São Paulo and Rio de Janeiro, Brazil. Seven further centres are scheduled to open in September 2011: Ecuador, El Salvador, Honduras, Nicaragua, Panama, Paraguay and Uruguay.